About company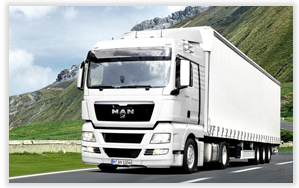 Company Bak-Trans was established in 1985. Since the beginning of our business activity, we provide transport services in Poland, international transport services since 1992, and freight forwarding services since 2003.
We are a member of the Association of International Road Transport  Carriers and Lodz Association of International Carriers and Freight Forwarders.
Main purpose of our company is the constant development based on friendly and solid relations with business partners and co-operators. Our company puts emphasis on quality, safety and qualified staff. Our long-term experience allowed us to meet various situations in transport, and prepared us for serving customers withnon-routine requirements. The team of qualified employees always takes steps, so the orders are executed exactly as requested by the customer. Flexibly adjusted offer shall meet the requirements of even the most demanding clients.
Our greatest assets include: accuracy, reliability and highest quality of provided services. These features are valued the most by our Customers, who entrust us their freight with full confidence.

On 14.04.2016 we were awarded with ISO 28000 Certificate, corresponding to the international standard of the safety management system in the supply chain. ISO 28000 Certificate provides a valuable framework for organisations operating in the field of transport or based on the logistics industry. It helps to identify hazards, minimise the risks of unwanted effects and ensure timely delivery, without the threat of loss for the customer.